Happy Holidays & New Year
As the Henrik Lundqvist Foundation wraps up 2022, we'd like to take a look back on the memorable times that passed and reflect on what was achieved.
January 28th 2022 at Madison Square Garden was a night we will never forget. On this day, HLF's co-founder Henrik Lundqvist's number 30 was raised to the rafters in front of his family, friends and fans. It was an extraordinary night where we got to honor Henrik not only for his incredible career on the ice, but also for his unmeasurable charitable work.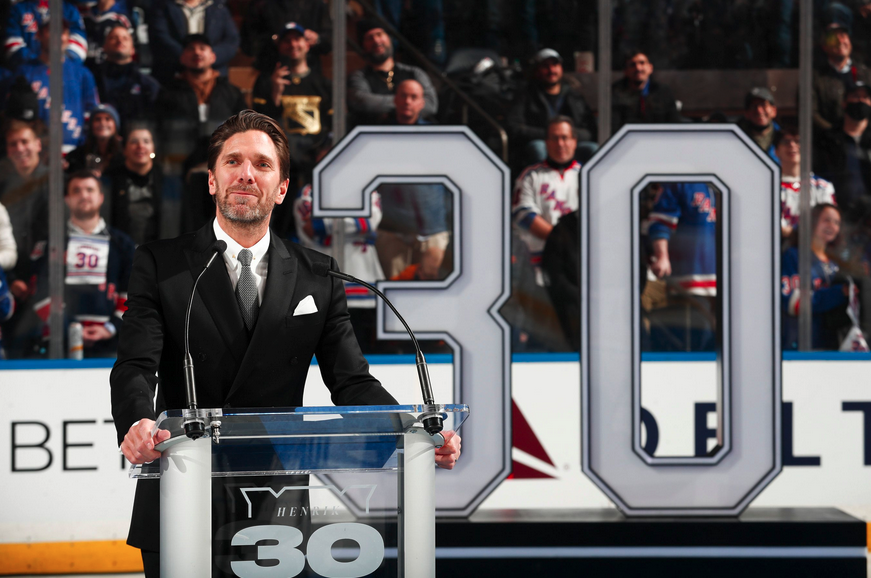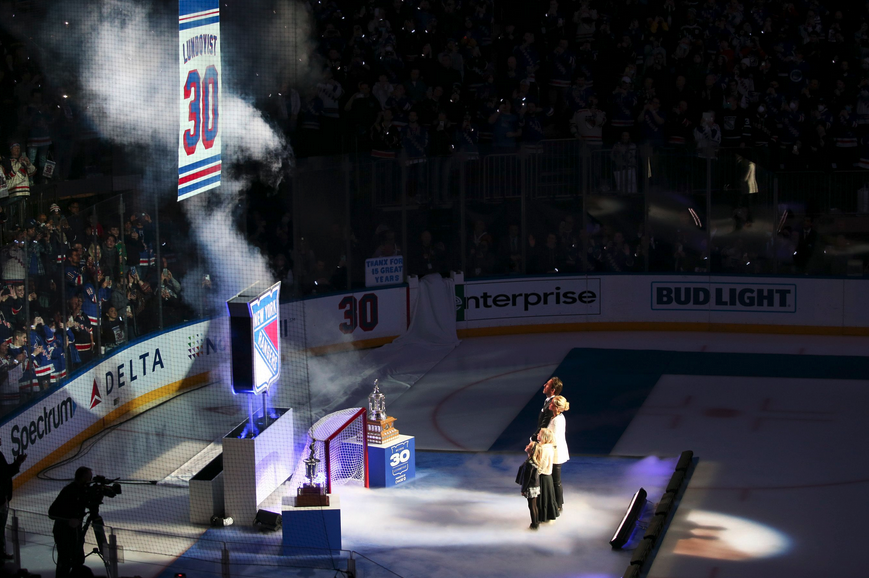 ---
The Retirement Night celebrations included our HLF Young Ambassador (HLFYA) Alumni as well as our 7th class of HLF Young Ambassadors, who were welcomed into the program on January 16th.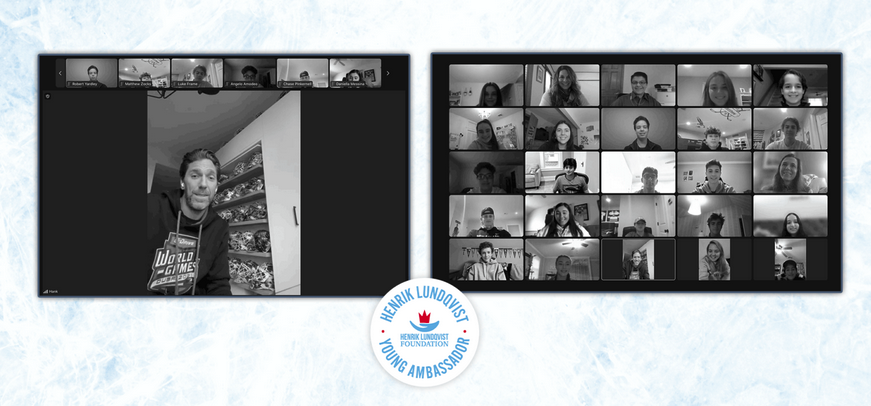 To kick off their term, the 2022 HLFYAs supported and attended Henrik's Retirement Night Viewing Party in the Hulu Theater. The HLFYAs worked together to fill the theater with Rangers fans from all over to celebrate Henrik helping to raise funds for HLF and Garden of Dreams Foundation. New York Rangers Alumni and Henrik himself made appearances at the event. Read full article
HERE
The 2022 HLFYA class also participated in several Service Learning Events this year, including a workshop with PwC and the Founder of Hockey Helps in March and a virtual hunger simulation hosted by Food Bank for NYC in April. Read full article HEREIn June, HLFYAs had the opportunity to hear from educators at Bespoke Education, who also offered additional events throughout the summer. Read full article HERE
In August HLF announced the recipients of the 3rd annual S.A.V.E. Scholarship. This annual, need-based scholarship program, exclusively for Alumni of the HLF Young Ambassadors Program, is awarded to individuals exhibiting exemplary dedication to Service and Academics, who possess strong Values and display overall character Excellence.  Read full article HERE
Lily Buerck received the Annual Scholar Award, $20,000 (2018-19 HLFYA) – part of the University of Richmond Class of 2026, major in Global Studies/Arabic
Cara Griffin received the Runner Up Award, $10,000 (2020 HLFYA) – part of the Clemson University Class of 2026, Communications degree
Ashley Sheil received the Runner Up Award, $10,000 (2020 HLFYA) – part of University of Minnesota, Sports Management major with a minor in journalism (with a focus on sports media)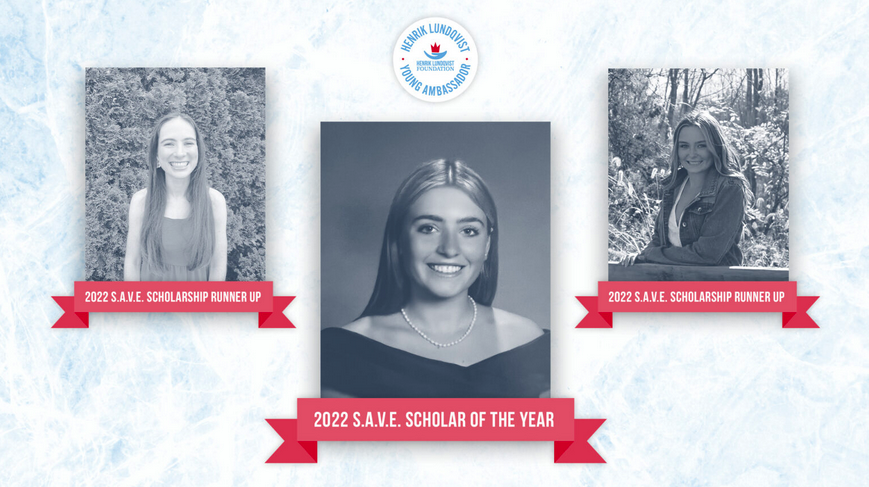 We wrapped up the year for the 2022 HLFYA class in November with a personal meet & greet with Henrik & Therese Lundqvist and their two daughters. The HLF Young Ambassadors presented their Independent Service Projects and additional work, heard from MSG and Garden of Dreams Foundation employees, as well as current and former HLFYA Alumni Presidents. They also had an opportunity to ask Henrik personal questions, take individual pictures and had personal memorabilia autographed. Read the full article HERE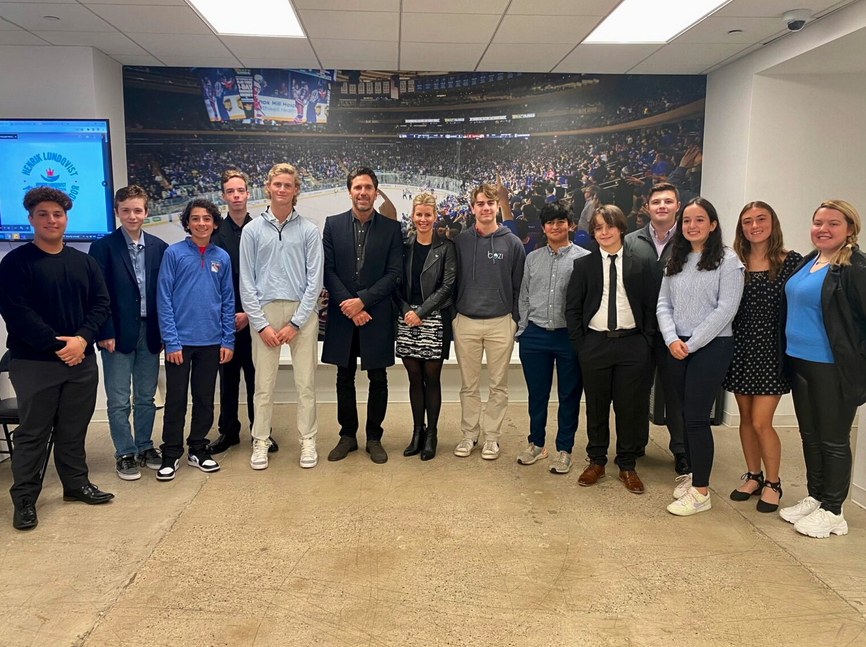 Community Partners
---
The Foundation's work with our community partners also continued.
Through our efforts with the Garden of Dreams Foundation we welcomed 48 children and their families to 4 separate NYR games at the end of the 2021/22 NHL hockey season in Henrik's Crease. See all photos HERE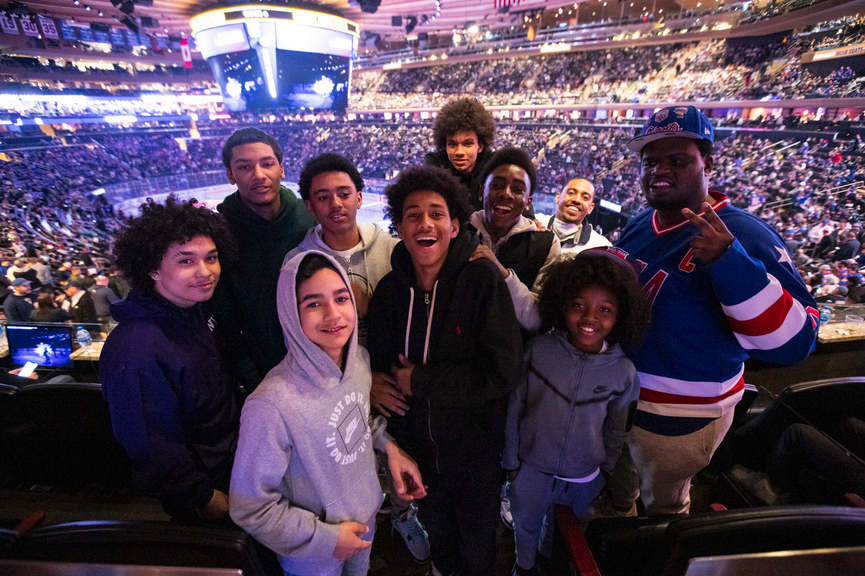 Our gratifying work together is continuing in the 2022/23 season. HLF, in collaboration with Garden of Dreams, will continue to welcome approximately 216 children and their families to experiences like the Christmas Spectacular, NYR & Knicks games and a concert.
Additionally, HLF financed the project to hurricane proof the FUCPE school in La Romana, Dominican Republic, one of Together for Better's affiliated schools. This project was completed just one week before a hurricane made landfall and thankfully the school was not damaged. FUCPE helps approximately 200-250 children in poverty receive education yearly and the school building plays an integral part of the entire community.
Our support to the Food Bank for NYC continued. During the 2022/23 school year our grant will provide more than 33,000 meals to 400 children and families. We specifically supported the Campus Pantry as well as the Mobile Pantry Program. Read the full article HERE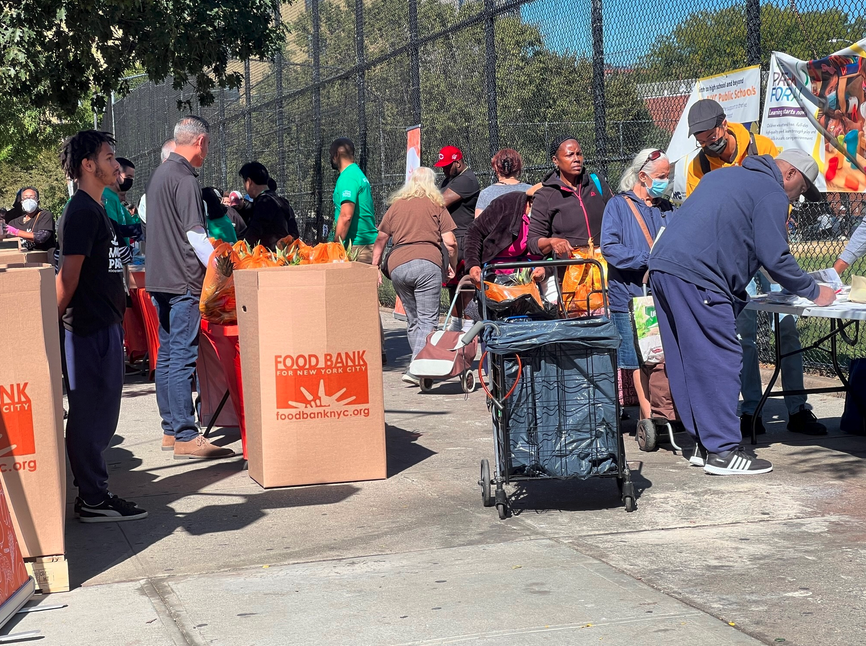 We are also excited to share our newest project with Ronald McDonald House in Gothenburg. Our 2022 grant will finance the renovation of 2 kitchens (4 kitchen stations) in the older part of the house which serves 24 families. The 2 kitchens have not been renovated since the house was built in 1999. Around 600-800 families have stayed here each year hence the kitchens are now in great need of renovations. We look forward to sharing the before and after pictures when this project has been completed in 2023.
Also check out our website and learn more about all the creative Independent Service Projects our Young Ambassadors planned and executed.
Happy Holidays & New Year! We look forward to a great 2023 together!
Team HLF

HLF is able to run our Ambassadors program, annual S.A.V.E. scholarship and grant program for kids' health and education thanks to ongoing generosity of donors like you. If you wish to support HLF this holiday season please donate today.