Happy Holidays & New Year
As 2021 comes to an end, Team HLF wanted to take this moment to Thank You for your support. We also wanted to give a brief look back to some of our highlights that the year brought us.
HLFYA
---

The 6th class of HLF Young Ambassadors ended their term with a safe in person get together with Henrik & Therese Lundqvist where they got to share their incredible work from their term served. It was an inspiring meeting where Henrik & Therese emphasized the importance of the work the young ambassadors do in their communities and the responsibility they carry representing HLF. We also had a good time asking Henrik some personal questions. In beginning of 2022 we will be welcoming the 7th class of HLFYA.

Full article HERE
HLFYA impact since inception in numbers

HLFYA graduates: 77
Service hours: over 3,340
Funds raised: $127,800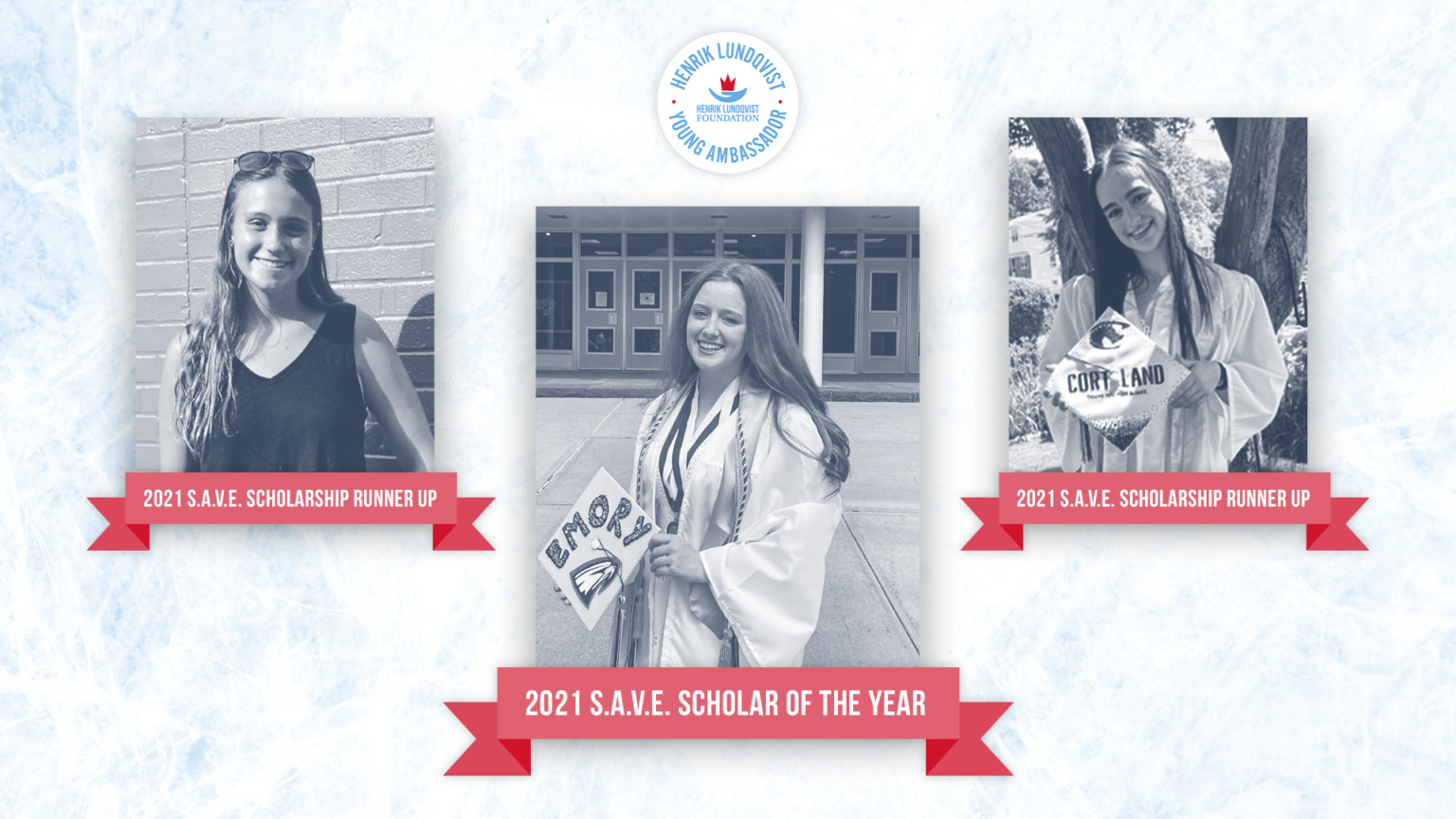 We were also proud to announce our 2nd annual S.A.V.E. Scholarship program in August. Sarah Keane was named the 2nd annual S.A.V.E. Scholar of the Year with Alicia McCarvil and Madalyn Burhart receiving the two runner-up prizes. This annual, need-based scholarship program is exclusively open for alumni of the HLF Young Ambassadors Program and is awarded to individuals exhibiting exemplary dedication to Service and Academics, who possess strong Values and display overall character Excellence.
Full article HERE
Hunger Initiative in New York City
---

In the fall, HLF together with Garden of Dreams Foundation announced a Hunger Initiative in New York City in the wake of the COVID-19 pandemic. Together we donated a total of $100,000 to 4 separate organizations to support food insecure children and their families in NYC: Food Bank for New York City, Urban Outreach Center NYC, Children's Aid & Harlem Dowling.
Full article HERE
Community Partners

---
We also continued the important work with financial support to our community partners.
With a grant made to Together For Better in the spring we supported a project making the Camino De Esperanza school hurricane proof. On September 15 the students returned to the school after 1.5 years of home schooling. About 100 children now have a hurricane-proof school, including a cafeteria, teacher offices, closed entrance, and waiting area.

HLF also supported another project at the Ronald McDonald House in Huddinge Sweden. The grant made will fund the final interior renovations of the ground floor at the house in Huddinge: 6 family rooms, the hallways and 2 dining room area. The work is expected to start soon and be completed in 2022.
Last but not least, with Henrik's retirement announcement our Young Ambassadors took it on themselves to put together this heartwarming video:
Dear Henrik, As you end your time on the ice, there are so many who you have impacted, and continue to impact, off of the ice. The time and dedication you give towards inspiring those around you goes further than you will ever know. This video, created by the HLF Young Ambassadors, is just a small glimpse of the life-changing impact you've had on those who look up to you and want to better their communities in the same way that you have for the past 20+ years. You may be leaving the ice, but your mark on the world will be forever. With gratitude- Team HLF & the HLF Young Ambassadors
Have a happy and safe Holiday and New Year. We look forward to a great 2022 together.
Team HLF
---
HLF is able to run our Ambassadors program, annual S.A.V.E. scholarship and grant program for kids' health and education thanks to ongoing generosity of donors like you. If you wish to support HLF this holiday season please donate today.