At the Henrik Lundqvist Foundation, we're proud to stand alongside incredible individuals like Ilan Shterenberg, a dedicated member of the 2022 Young Ambassador class and now a committed and passionate YA Alum.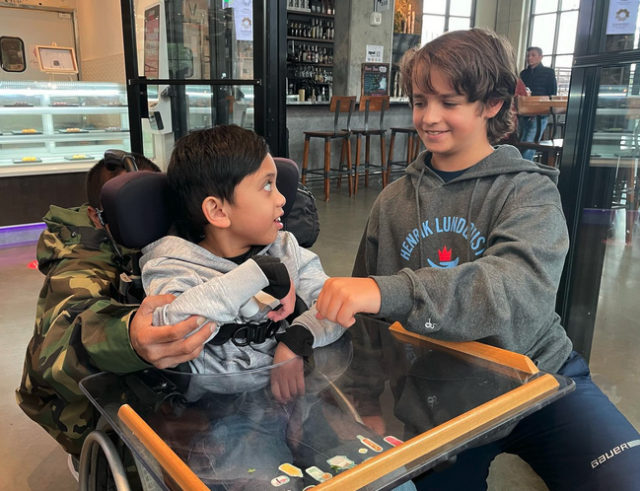 Inspired by the impact of the Washington Capitals themed adaptive Dream Bike he funded for a young Washington D.C. resident with his 2022 Independent Service Project, Ilan is now partnering with the Garden of Dreams Foundation, the New York Rangers, and of course, the Henrik Lundqvist Foundation, to provide a deserving young Rangers fan with the first-ever NY Rangers-themed adaptive "Dream Bike" hand cycle.
"With great excitement, I'm launching this fundraiser to make 10-year-old Emma's dream a reality," said Ilan. "This bike will not only grant her the joy of riding but also empower her with a newfound sense of freedom and independence."
We invite you all to join him on this heartwarming journey and contribute in any way you can. Whether it's through donating or simply spreading awareness about this noble cause, your support is invaluable in making Emma's dream come true.
To make a donation and be part of this incredible initiative, please click on the fundraiser link below. Let's unite as a Lundqvist Foundation community and bring smiles to the faces of young hockey fans like Emma. Together, we can make dreams come true.
Learn more about Emma: