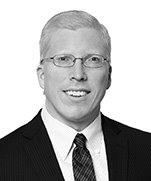 Brian E. Raftery is a member of Dentons' Trusts, Estates and Wealth Preservation practice, as well as a global practice leader for this practice. He brings his background as a certified public accountant to his law practice, which focuses on domestic and international estate planning, creditor protection through the use of foreign and domestic asset protection trusts, estate planning for artwork, wealth preservation, life insurance planning, protective dynasty trusts for children and grandchildren (against creditors, estate taxes and division in the event of a divorce), business succession planning, trust estate administration, pre-immigration planning and post-immigration tax planning.
In addition, Brian counsels clients with respect to the preparation of simple and complex wills, trusts, limited liability companies (LLC) agreements, partnership agreements and pre- and post-nuptial agreements. He is also experienced in litigating will contest cases and negotiating will contest settlements.
Brian represents ultra high net worth individuals, including celebrities, international families and professional athletes, and helps them find the solutions that best meet their planning needs.